TIETOEVRY INDIA AMONG THE TOP 25 SAFEST WORKPLACES IN INDIA

We are delighted to share that Tietoevry India has been recognized as one of the Top 25 Safest Workplaces in India at the KelpHR PoSH Awards 2022.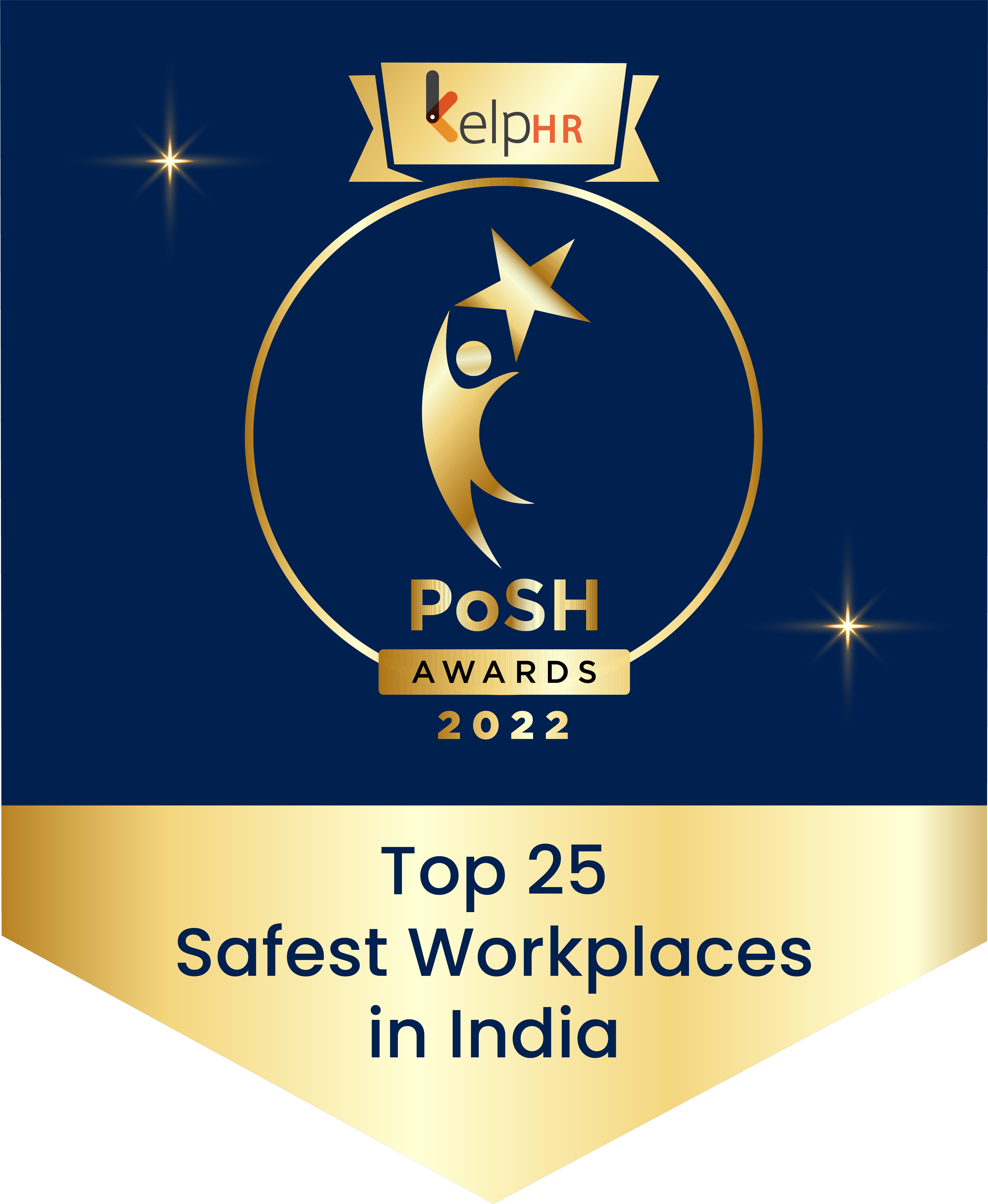 The KelpHR PoSH Awards recognize and honor best practices in PoSH, based on the Sexual Harassment of Workplace (Prevention, Prohibition & Redressal) Act 2013 in India, and felicitate organizations that work relentlessly towards creating happier, safer, inclusive, and more productive workplaces.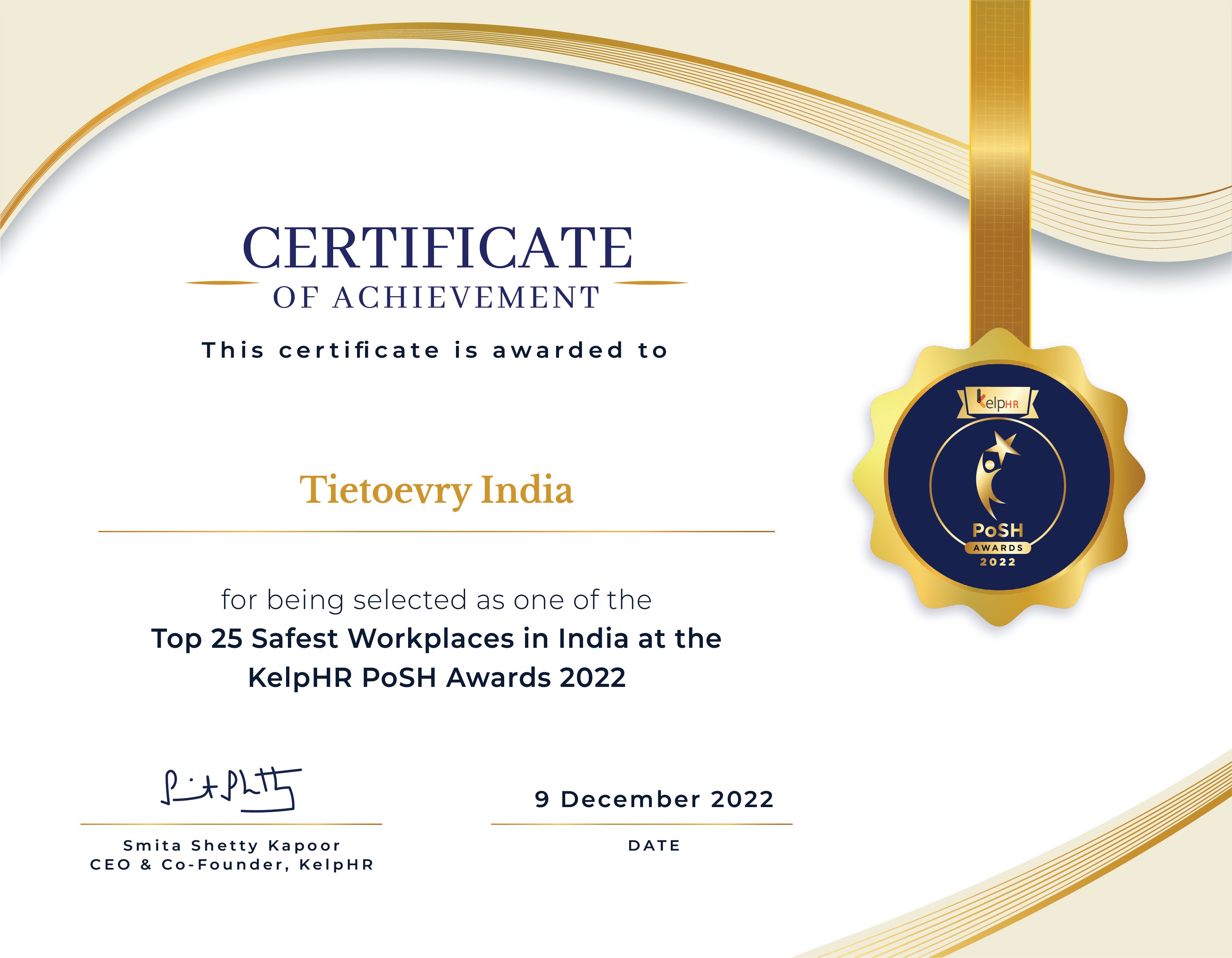 Our sincere thanks to KelpHR and the jury members for this recognition. We have consistently made efforts to raise awareness about PoSH in the company and ensure that all our employees are suitably sensitized to this important topic.
This award reinforces our commitment to prioritize employee well-being and continue to provide them with a safe, harassment-free and caring work environment in which they can realize their full potential.
We
are thrilled with this honour and will continue to make Tietoevry a wonderful place to work.