Leadership discussion on Diversity, Equity and Inclusion at workplace with
Christian Pedersen and Reija Sihlman,Tietoevry Create.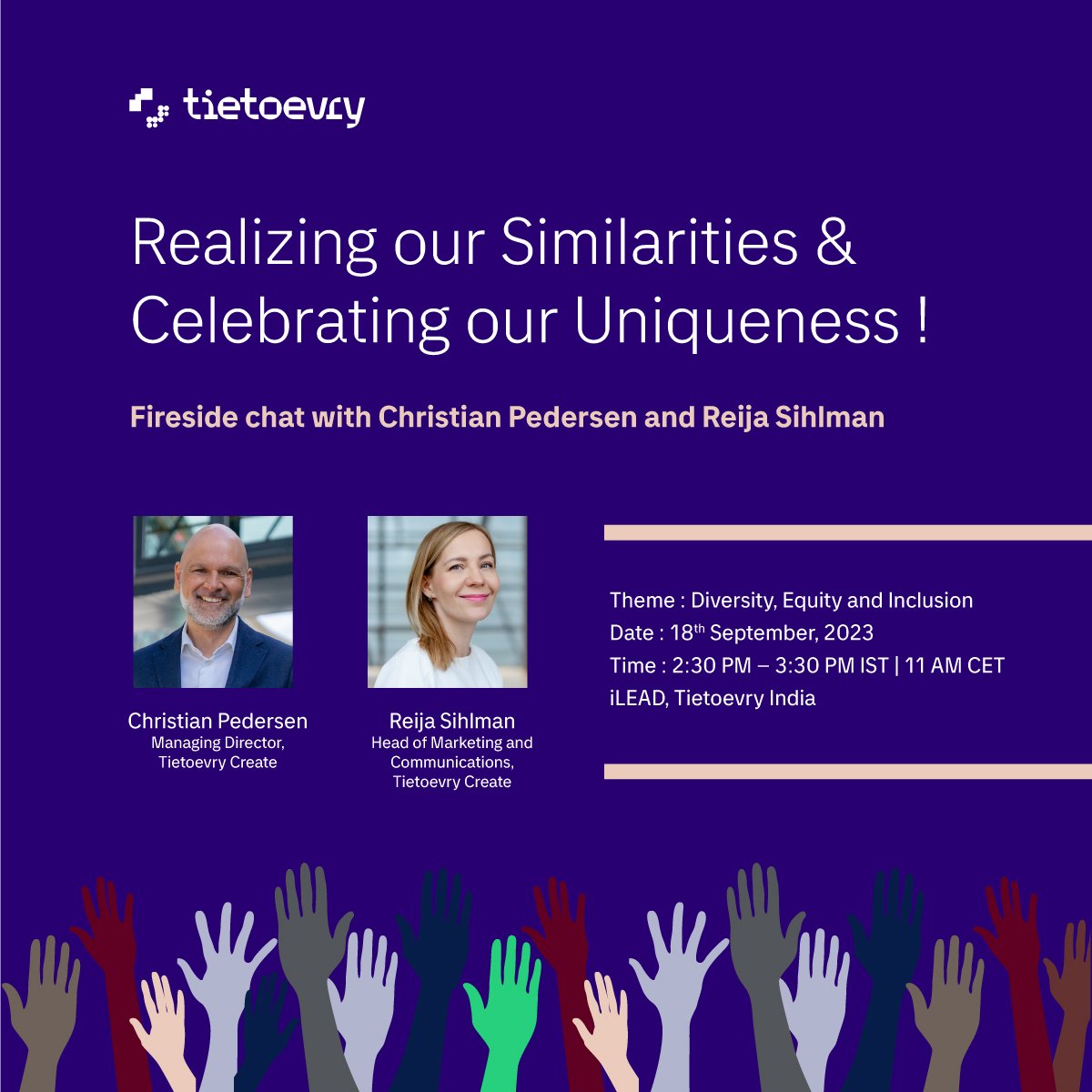 Reija Sihlman heads the Marketing and Communications for Tietoevry Create and has been passionate about driving DEI related issues across Create. She is vocal about creating a safe and interconnected workspace to address and ensure a positive impact across the organization.
As a thought leader,she has spoken extensively about women leaders, and how a supportive work environment plays a very important role.
Christian Pedersen has been a role model for diversity, equity, and inclusion initiatives. His long-term passion to improve diversity and has challenged norms to drive change across Tietoevry Create. He has taken active measures to increase the proportion of women along with implementing concrete targets to increase women in management positions, in technical roles and increase the proportion of men in support functions.
He has also introduced several initiatives to promote diversity as well as implementing DEI-related training for all managers.
Christian has been awarded by the Norwegian ODA Women in Tech Network the ODA Man 2023 Award. The recognition is given annually to one woman, one man, and one company for their efforts to drive diversity, equity, and inclusion in the industry.
We look forward to your participation in this webinar.
Date: Monday, 18 September 2023
Time: 2:30 pm – 3:30 pm IST I 11:00 AM CET
Speakers : Christian Pedersen, Managing Director, Tietoevry Create & Reija Sihlman, Head of Marketing and Communications, Tietoevry Create
Host: Poonam Jain, Head of DevOps & QA, Tietoevry Create
*This is an exclusive online event for Tietoevry colleagues only*