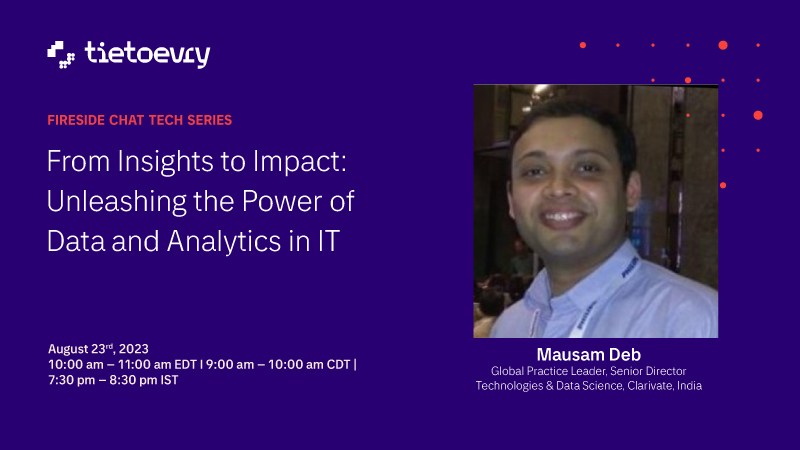 When it comes to running a successful business, information is power. In today's data-driven world, information is everywhere and collected in countless ways. Data is growing at an extraordinary rate and so is the importance of data analysis. To embark on a successful data analytics journey, it is crucial to foster a data-driven culture within the organization. This includes building data literacy among the team members and encouraging them to base their decisions on concrete data rather than relying on any guesswork.
Mausam Deb is a Global Practice Leader - Senior Director Technologies & Data Science at Clarivate, India. He has around 18+ years of experience with IT, Analytics and Strategy Consulting in the Healthcare and Life Science industry in multiple countries. He is specialized in scaling up Digital & Analytics practice and driving transformation for large multi-year, multi geography programs for Providers (Healthcare) and Commercial Operation (Life Science).
In this episode of Fireside Chat Tech series, our host and the distinguished speaker will go into detail on the advantages, difficulties, and readiness of the IT industry's path into data analysis.
We look forward to your participation in this Fireside chat series.
Date: Wednesday , 23 August 2023
Time: 7:30 pm – 8:30 pm IST I 10:00 am – 11:00 am EDT I 9:00 am – 10:00 am CDT
Speaker: Mausam Deb,Senior Director Technologies & Data Science at Clarivate, India.
Host: Shridhar Purohit, Associate Director - Healthcare, EVRY India