A webinar on 'Driving a Robust Security and Risk Agenda for 2022'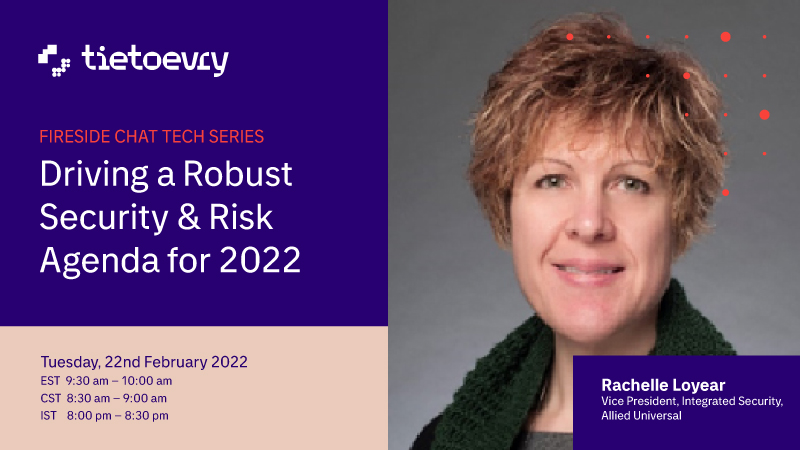 The risk landscape is continuously evolving and uncertainty about the post-pandemic nature of work and the workplace is impacting businesses and their technology roadmaps. Across industries, the pandemic has accelerated technology adoption. While digital is increasingly driving growth and customer-centricity, it also opens us to newer digital risks. While there is increasing awareness of the constantly evolving risk landscape, actions often lag.
In this fireside chat with Rachelle Loyear, we discuss the major digital and security trends and the crucial insights around people, processes, and technologies that help secure organizations in a world of evolving risk. We will also discuss how automation and the human touch work together to provide an optimal customer experience, and organizations can leverage this as a part of their growth strategy.
Date: Tuesday, 22nd February 2022
Time: 8:00 pm – 8:30 pm IST I 3:30 pm – 4:00 pm CET I 9:30 am – 10:00 am EST I 8:30 am – 9:00 am CST
Speaker: Rachelle Loyear, Vice President, Integrated Security, Allied Universal
Host: Guruprasad Nagaraja, Enterprise Architect, EVRY India.