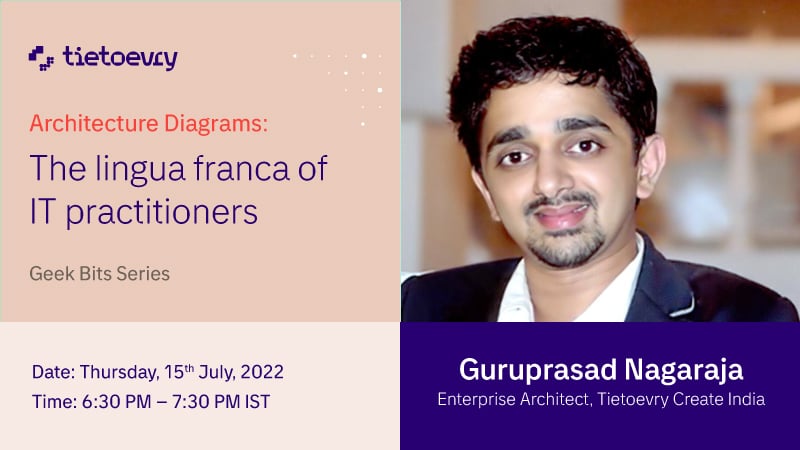 Digital transformation is one of the most discussed topics in business today. Digital adoption is becoming a staple for businesses that want to keep up with the growing demands of today's digital economy. Companies are at various stages in their digital transformation journeys and there still is a lack of common understanding of terminologies and concepts related to these initiatives.
We are pleased to announce Geek Bits, a series of webinars, wherein our company leaders and experts will share insights on a variety of digital transformation topics from sectors like banking, insurance, healthcare, retail, manufacturing, and energy. These sessions will not only help the companies that are in their digital transformation journey but will also be useful for budding practitioners and technical and business teams working in this space who want to sharpen their knowledge and skills to effectively serve their customers in this journey.
Session 1:
Our first Geek Bits session will be on the topic 'Architecture Diagrams: The lingua franca of Practitioners'. In this session, Guruprasad Nagaraja will highlight business, application and technology architecture diagrams and the importance of communicating through these diagrams with IT business professionals and customers for seamless customer experience. He will also talk about how to dig deep and add increasing details in various levels of architecture diagrams.
Date: Friday, July 15
Time: 6.30 to 7.30 pm IST
Registration for this webinar is free. We invite everyone who is interested in learning more about this topic to register and attend.
Click here to register now.
About the speaker: Guruprasad Nagaraja is an Enterprise Architect and Offerings Manager in the Retail Energy and Manufacturing business unit in Tietoevry Create. He has over 20 years of experience in IT, primarily focused on omni-channel retail Industry. He has worked with top retailers in the world across North America, UK, Middle East and Turkey. He is passionate about technology, architecture and transformational challenges.
*This is an internal session, curated for employees at Tietoevry India*